CONTACT PAGE
Here's How To Contact Me:

Please email for more information in regards to Snail Mail address and other contact numbers. Thank you.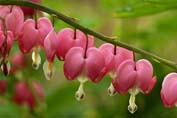 I am located in Marion, Iowa (Eastern Iowa, right next to Cedar Rapids)

Mary J. Salvog
Marion, IA 52302
Please email me for additional contact information or for a list of arts and craft shows I am jurored so you can stop by and see me.


Thank You for visiting mjsoriginals.50megs.com, please tell your friends and family.

NOTICE: To all guests to my website. I REPORT FRAUD! This is a very serious offense. If you suspect you have been a victim of fraudulent activity please contact your local police department and/or FBI unit. This is a very serious crime and has cost thousands of innocent people lots of torment and anguish. Not to mention the monetary loss when something like this happens to you. Please double check every transaction you make on the internet, always have a signed agreement or binding business contract with current contact information, AND ABOVE ALL ELSE BE CAREFUL - IF IT SOUNDS TOO GOOD TO BE TRUE, IT PROBABLY IS. Good Luck Out There!
Best Regards,
Mary